Food Rule: Never Eat Anything Bigger Than Your Head
These pictures tell the story. Man versus burger. The quest for enormous food continues. To think that people are going hungry in this country. It baffles the mind.
There is a certain erotic appeal to a man who goes at his food with such gusto!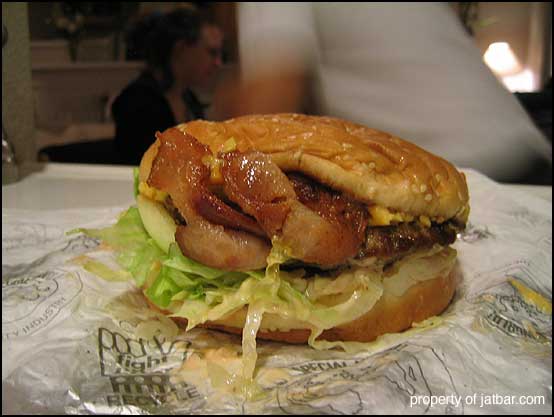 Frankly, this burger looks like it's alive. It's licking it's lips at you, daring you to eat it. Very creepy.